Museveni celebrates 77 years today; but who is this man at the helm of Uganda's leadership for 35 years?
Social media is awash with messages wish President Yoweri Kaguta Museveni at Happy 77th, birthday, in this article we find out who Museveni is. #POAUpdates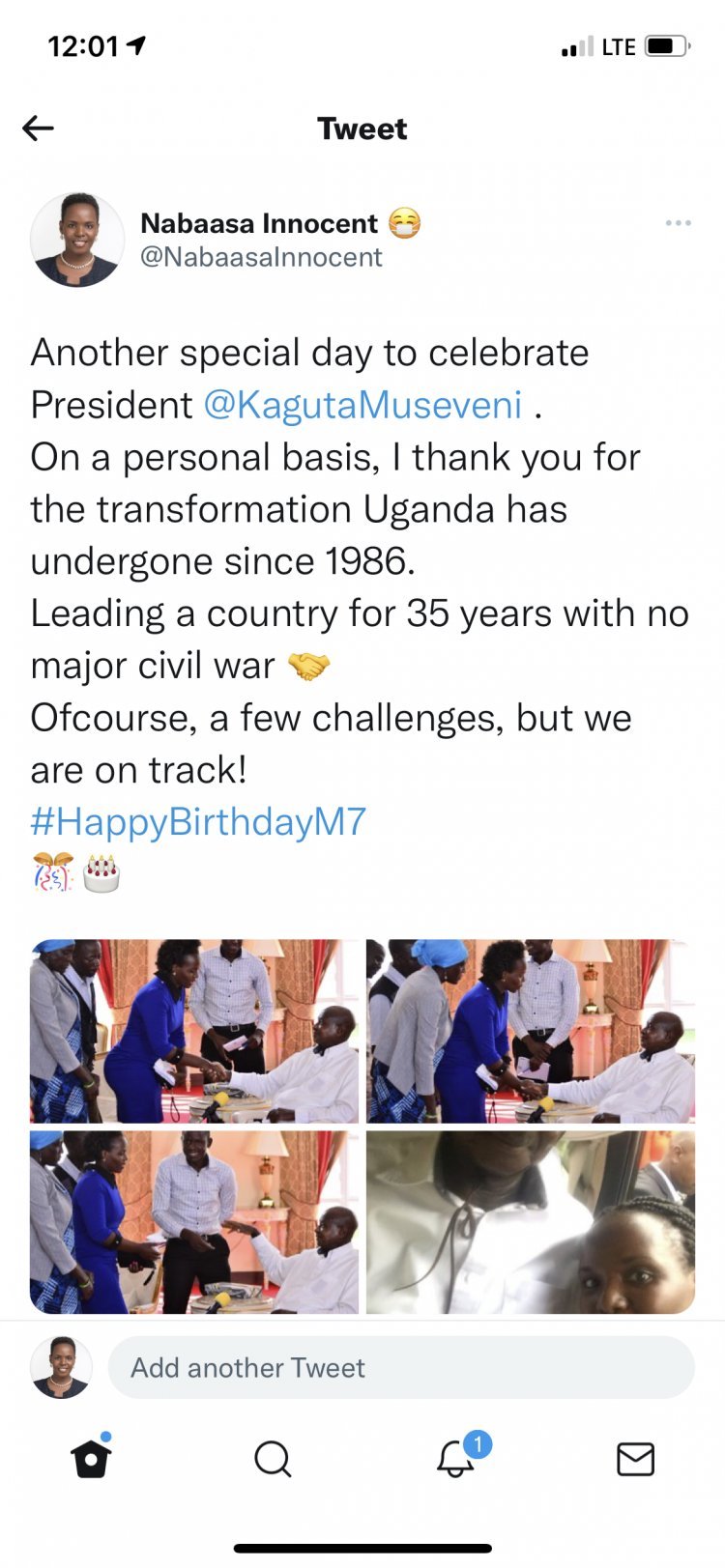 Museveni is Ugandans President and retired senior military officer who is the ninth and current President of Uganda since 1986. Museveni was involved in rebellions that toppled Ugandan leaders Idi Amin and Milton Obote before he captured power in 1986.
He was born on September 15, 1944, 77 years 77 years ago in Ntungamo, Uganda
He is married to Janet Kataaha Museveni born in 1973.
Museveni and Janet have four known children: Muhoozi Kainerugaba, Natasha Museveni Karugire, Patience Museveni Rwabwogo and Diana Museveni Kamuntu.
His Siblings are Salim Saleh, Michael Nuwagira, Violet Kajubiri, Miriam Karugaba, Shedrack Nzeire and Sodo Kaguta.
Museveni graduated from University Of Dar Es Salaam 1970.
He studied his secondary from Ntare School, Mbarara.
His know grand children are Kenshuro Kainerugaba, Ruhamya Kainerugaba, Ihunde Kainerugaba all children of his son Muhoozi Kainerugaba.
Museveni is also a book author he as authored books like 'Sowing the Mustard Seed', it tells his story of unwavering search for a true, revolutionary and development-oriented leadership.
He also authored by 'What is Africa's problem?' with a foreword from the late Tanzanian President Mwalimu Julius Nyerere. The book is about leaders expressing a broad and forceful vision for Africa's future, the book presents Yoweri K. Museveni as a leader better placed than anyone in the world to address the very question his book poses.