President Museveni flags off Pickups for emergency responses.
According to the minister of Education Dr Ruth Aceng , the vehicles will be for surveillance and will be under the direct supervision of CAOs .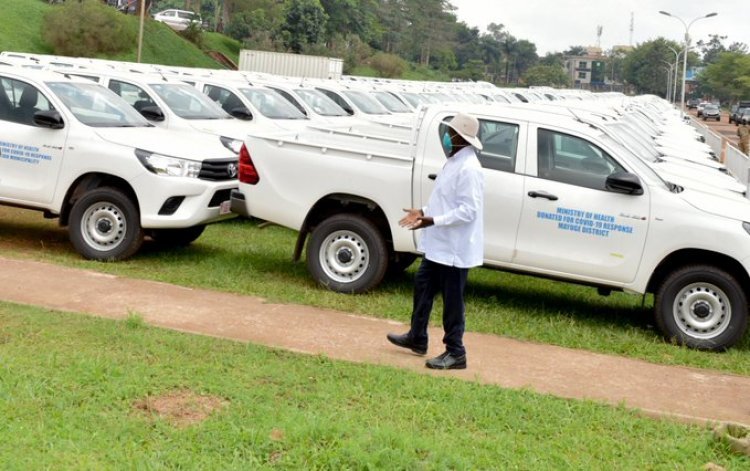 President Museveni used part of the money that was donated during the first outbreak of COVID-19 to purchase vehicles.
The purchase vehicles will be distributed to districts, municipalities, Cities,kcca, regional referral hospitals, blood centres, Uganda Research institute, Divisions,and Entebbe testing centre.
While giving her statement, Dr Ruth Aceng revealed that the samples will used majorly for transportation of samples, patients and drugs from border points .
She also revealed that the country's positivity rate had gone down.
Currently the districts with high infection rates include Kampala, Acholi with Amuru,Gulu and kitgum then Lango with Oyam and Lira plus kwania ,Soroti ,katakwi especially teso region,Mbarara and Wakiso.
Dr Aceng thanked the President on his visionary responses the Covid 19 and called upon the public to embrace the vaccination exercise , she recognized the role played by religious leaders as to have impacted the positive response to vaccination.