Museveni officially launches commencement of drilling activities at Kingfisher oil fields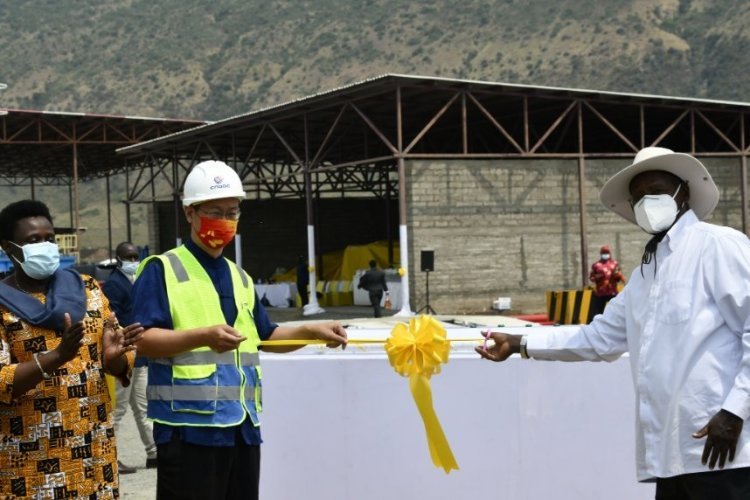 Museveni officially launches the exploration of Uganda's first oil in Kikuube district photo/courtesy
H.E. Yoweri Museveni has launched drilling of oil at Kingfisher moments after arriving at Buhuka "Flat", Kyangwaali in Kikuube District.
Today has marked the start of drilling of the close to 400 wells required to develop and produce the oil resource.
31 of these will be on the Kingfisher oil field, with the deepest well at 7.4km.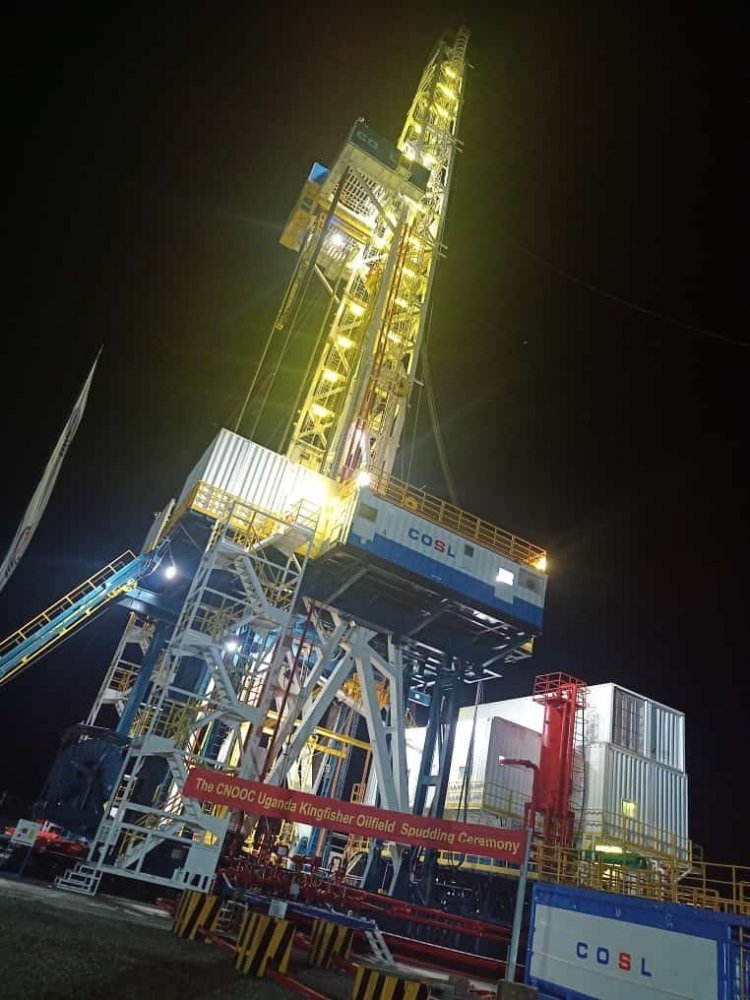 Uganda National Roads Authority noted that, "Tremendous progress has been attained in ensuring uninterrupted connectivity, facilitating movement of logistics and other facilities to support Uganda's Oil & Gas sector."
The Uganda People's Defence Forces through the National Enterprise Corporation, is set to manage oil waste for the Kingfisher Oil Development area in Kikuube district.