Protect the environment to secure groundwater
Water shortage remains a challenge in most districts in Kagera basin. Groundwater holds the promise of closing the growing gap between water demand and water supply. Photo by Fredrick Mugira
Kakukuru-Rwenanura Town Council is found in Ntungamo District and lies within the Kagera basin in Uganda. Over the last six years, 12 shallow wells and 16 boreholes have dried up, according to Kahinda Misach, the former chairperson of the Rwikiniro sub-county who is now the Kakukuru-Rwenanura town council mayor.

Almost all shallow wells in this area are hand dug and are usually hit hard by the mid-year dry season. Unlike in the past decades, well diggers now have to spend more days and energy digging deeper into the ground to find water. Sometimes they do not find it. And occasionally, even fresh wells dry up within months of excavation.
"We tried digging boreholes and shallow wells when I was the chairperson Rwikiniro sub-county, but the water table is very far," says Kahinda Misach.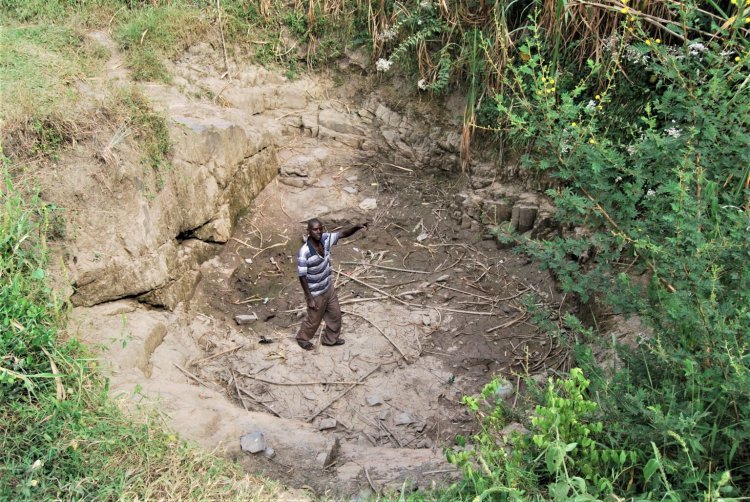 Trend in functionality of point water sources in Uganda (2009/10 to 2020/21), according to the Uganda Ministry of Water and Environment
Protected wells and spring wells have had a decrease in functionality from 2016/17 to 2021/21 while the deep boreholes functionality has increased over the same amount of time.
According to the Nile Basin Initiative (NBI), groundwater is one of the most important sources of drinking water for people, livestock, and wildlife watering in the Nile Basin, with over 70 percent of the region's rural population depending on it.