UTB Announces Extension of Annual Pearl of Africa Tourism Expo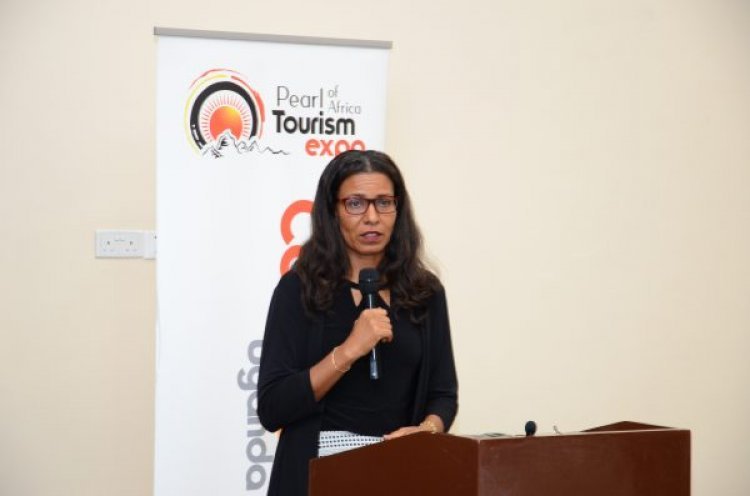 UTB CEO Lilly Ajarova
The Pearl of Africa Tourism Expo (POATE) that had been scheduled to happen between February 8 - 11, 2023 is postponed to April 26 – 29th, 2023.
UTB says the rescheduling of POATE will allow a comprehensive engagement and participation of stakeholders. "This POATE edition is particularly critical because it seeks to reposition destination Uganda through transformational marketing of all the country's tourism offering post the pandemics." The official statement said.
POATE is an annual signature event for Uganda that offers a platform to market and propel growth of the tourism sector.
The Chairman Board UTB Hon. Migereko Daudi through the same statement noted that with preparations in high gear, the extension will enable a comprehensive arrangement that provides sufficient time for participation.
"Over the years, POATE has given stakeholders of the tourism industry a unique chance to network, meet new clients and discuss business opportunities," he said. The expo will feature national, regional and international exhibitors, Business to Business and Business to Consumer meetings, hosted buyer familiarisation trips, among many activities. The postponement gives enough time for all-inclusive participation.
UTB CEO Lilly Ajarova explained that with the Expo, closer ties between Uganda and the major international tourism source markets will be fostered.
"It will open up new tourist markets for both intra-African and international travel. The participation from a wide range of tourism trade partners, hosted buyers, local and international media, tour operators, travel agencies and other tourism-related organisations is important to the growth of the sector," she revealed.
Uganda Tourism Board anticipates participation of over 100 hosted buyers, 300 exhibitors that include tourism boards and corporate entities. The expo envisages to host more than 5,000 trade visitors and consumers to attend over the three days.