Entebbe Zoo to host Wildlife day celebrations
This year's theme being "Recovering key species for eco-system restoration".
Uganda to celebrate this years Wildlife day at the Uganda Wildlife Education Center (UWEC) - Tourism Minister.
While briefing the media about the commemoration of United Nations World Wildlife day on Thursday in Kampala, Uganda's Minister for tourism Hon. Tom Butiime reveled that this years celebrations will be held at UWEC in Entebbe Wakiso district.
In the 68th session of the United Nations general assembly held in December 2013, it was proclaimed that 3rd March every year should be the day that countries celebrate the many beautiful and various forms of wild fauna and flora and also a day to raise awareness of the several benefits that conservation provides to humanity.
According to the Minister, the Pearl of Africa will join the rest of the world to celebrate this day on March 3rd and the Vice President Hon. Jessica Alupo will be the chief guest on these celebrationswith this years theme being "Recovering key species for eco-system restoration".
Tom Butiime added that the theme "Recovering key species for ecosystem restoration" was chosen because it draws attention to the critical role that keystone species of plants and animals many of which are threatened or endangered, play in ensuring ecosystem health and human survival. And therefore, it highlights the need to protect and conserve critically endangered species, supportrestoration of their habitats and ecosystems pluspromoting sustainable utilization by humans.
As per the current Uganda Wildlife statistics (1983-2021), buffalos have increased from 25,000 to 44,163, Elephants from 2000 to 7,975, Giraffes from 350 to 2,072. and also Mountain Gorillas have increased from 320 to 459 all related to the enhanced integrity of the Protected areas.
Though the governments intervention in reintroducing Rhinos back to Uganda has been successful, the Minister highlighted that more efforts are required to recover declining populations such as that of chimpanzees, lions among others and in this aspect he expressed the urgency in addressing poaching, habitat loss, retaliatory killings and climate change effects among other threats.
A number of activities have been organized to celebrate this day including the Wildlife conservation competition, the Cranes festival that will be held on February 28th in Kaikolongo Lwengo District plus also the exhibition on the de-day.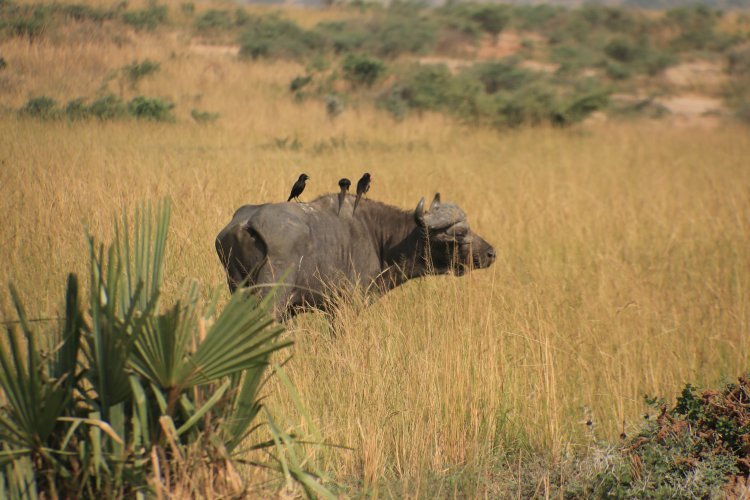 The Cranes festival was slated for this area because its where this bird species is mostly killed by locals and they need to sensitize the masses how to co-operate with the birds.
Ugandans, especially those that attack and kill these animals have also been reminded of the constitutional law under the Wildlife act that can lead them to life imprisonment or a 20billion fine by the Magistrate if found guilty.