AFFCAD equips over 500 youth with entrepreneurship skills; supports some with start up capital
'I urge the youth to always equip themselves with various skills as this can help them with a better future – AFFCAD Executive Director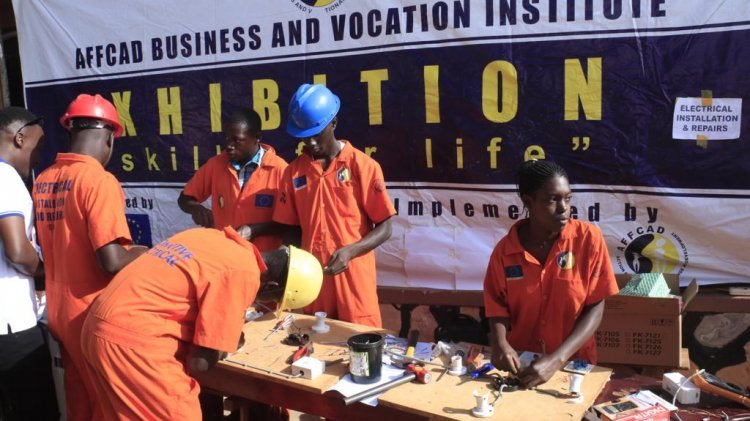 In her address at the flag off ceremony of 300 young entrepreneurs on Friday, the executive director of Action for Fundamental Change and Development (AFFCAD) Institute Prudence Atukwatse urged youth to strive and acquire additional skills to support their survival in a competitive world.
According to Prudence such crucial life skills enable one to work with passion and enthusiasm hence a fundamental change iin ones life, family, society and country at large.
"Our target is to equip 500 youth in this society with skills in entrepreneurship and employability and we hope that by the end of this year we would have achieved this" Prudence added.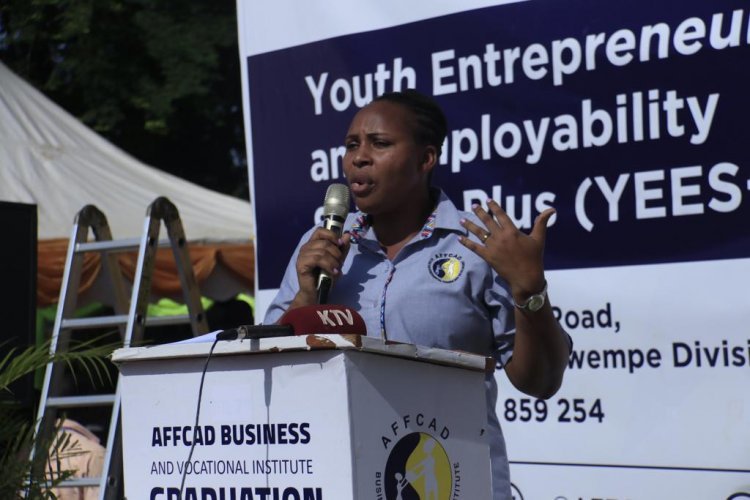 The center in partnership with United Nations, Aga khan foundation and other partners in a period of 14 days equipped and graduated 300 young entrepreneurs with skills of marketing, book keeping, business boosting and also financial management.
The local authorities are tasked with the responsibility to select the youth between 18-30 years that have little startups in the community for the program and after the training, these are able to use the skills and the boost to stabilize and enhance their businesses hence ending unemployment.
Kateme Suzan the student with the best business plan was awarded 1million UGX and to her this financial boost is to help her poultry business to survive in this era of hikes in commodity prices.
Two hundred youth under this program mainly in the saloon and fish business where given equipments such as hair dryers and cooking equipments to fulfill the aim of addressing the negative impact of the covid19 pandemic on businesses run by young people.
According to Ssembajwe Romano from Aga Khan, this program was started with the aim of changing people'sbusiness lives especially after the pandemic and with funding from the European Union and implementation by AFFCAD it has helped them in achieving this goal.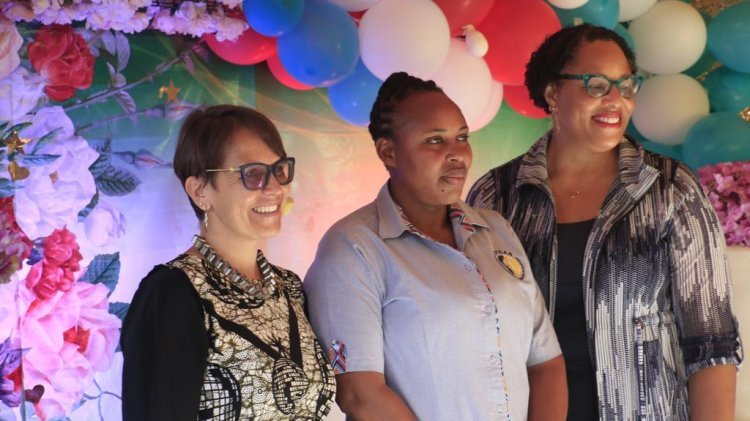 With a mission of economically empowering slum communities to mitigate extreme vulnerabilities, AFFCAD business and vocational institute found in Bwaise Kampala equips youth with various courses that help them to compete in various economic aspects.
The occasion was blessed with several dignitaries including Mrs. Natalie E. Brown US. Ambassador to Uganda, Mr. Nicholas Gonze who represented the European Union, Mr. Brian George the US embassy public affairs officer, Olgah D. Namukuza the program manager Aga khan foundation, Dr. Joyce Tamale CEO Capital solutions, Mrs. Taaka Janepher the representative of GIZ in Uganda amongst others.