Are women critical in 100% Renewable Energy transition?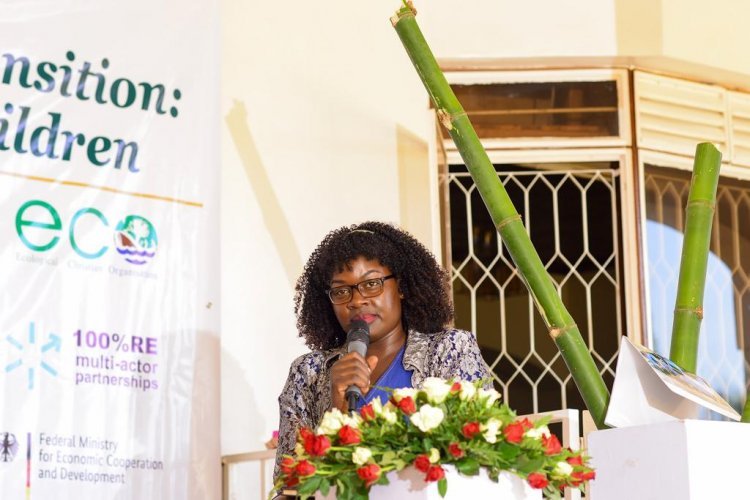 Sarah Basemera the team leader at Raising Gabdho Foundation highlighted that all women in their different capacities have a role to play in the transition to Renewable energy in Uganda but this can only be achieved through consistent involvement and capacity building.
According to Sarah, most women are unable to participate in the transition efforts because they are occupied with a lot of various things including house work hence being left behind in a long run.
"Consistence is important in not only having a transition but also in the utilization of the available Renewable energy technologies" Sarah added.
Sarah made these remarks at a panel discussion on 100% Renewable energy transition in Uganda that was held under the theme "The role of women, youth and children in the Renewable energy transition" on Friday
Sarah also noted that Uganda has a-high potential of Renewable energy technologies including geothermal, Hydro, solar and biomass but she advised that we must ensure sustainability of our natural resources in the pursuit of sustainable development.
Antony Wolimbwa the coordinator at Climate Action Network for Uganda noted that women and youth can excel with green jobs in the Renewable energy transition if their capacity is strengthened.Vian Musika the Renewable energy Manager at Ecological Organization also highlighted that it's important to give women,youth and children a voice in the Renewable energy transition because they are agents of the change.
"We can't talk of economic development when an average woman is finding it hard to find firewood or charcoal to cook a meal for her children. An energy poor community is not a developed community. That's why are emphasizing the importance of 100% Renewable Energy transition" he highlighted.
This project is implemented by the Ecological Christian Organization and WWF Uganda Country Office with support from the Federal Ministry for Economic Cooperation.
the updated Nationally Determined Contribution (NDC) draft of the Ministry of Water and Environment proposed some of the adaptation actions in relation to Renewable energy that included the increase of biomass use efficiency, promoting the use of alternative renewable energy sources, increasing access to clean energy cooking technologies, promoting the productive use of energy amongst others.