OPINION: Chief Justice private apology dishonest, cowardly - Counsel Ssemakadde
Award-winning advocate and human rights activist Isaac Ssemakadde has described Chief Justice Alfonse Chigamoy Owiny-Dollo's private apology to Kabaka as dishonest.
Lawyer Isaac Ssemakadde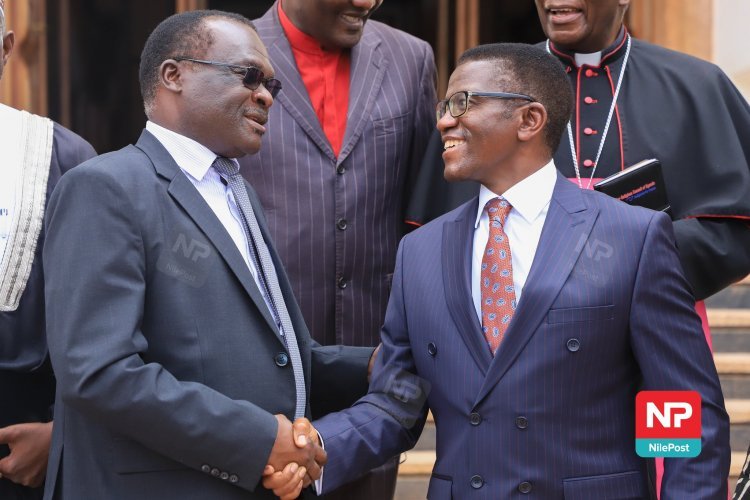 On Thursday March 31, 2022, the Chief Justice went to the seat of Buganda Kingdom, Bulange and met the Katikkiro Charles Peter Mayiga.
Owiny-Dollo made distasteful, hate-filled against remarks against the people of Buganda on March 23, 2022, following the demise of Parliament Speaker Jacob Oulanyah.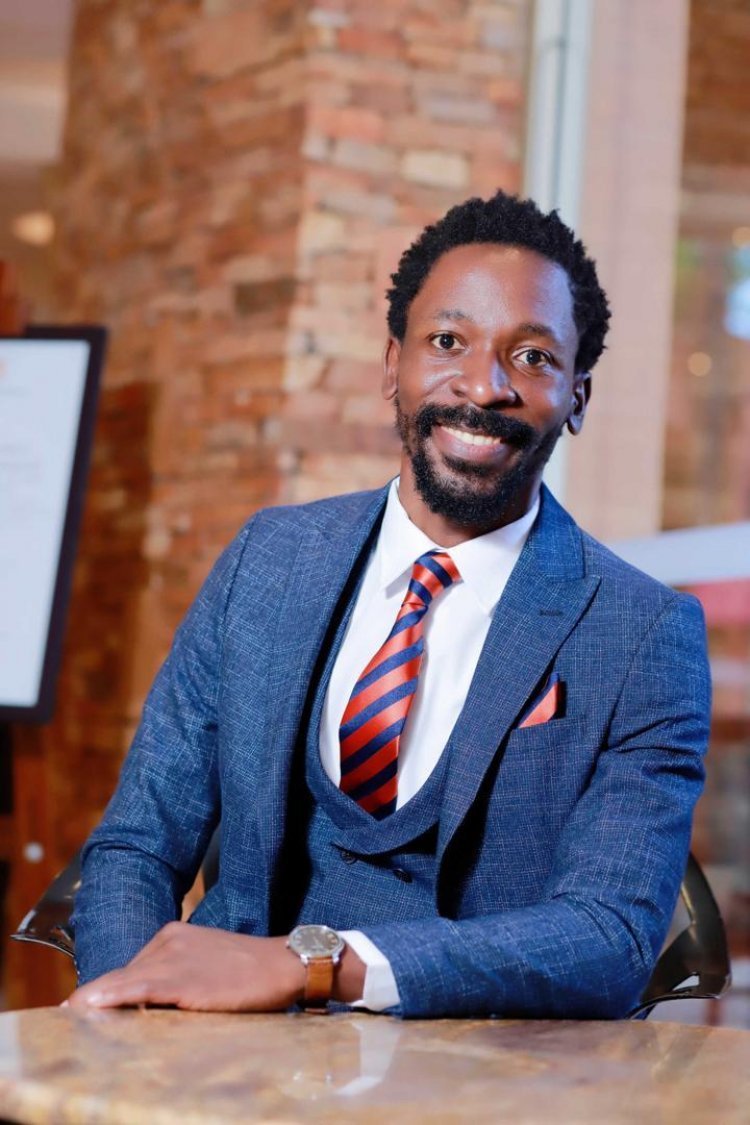 The CJ, in a speech during a vigil at the deceased's home in the Kampala suburb of Muyenga, castigated Baganda of the opposition NUP party for staging protests in Seattle, USA against Oulanyah's government-funded foreign trip for medical reasons and also made remarks about the Kabaka of Buganda, who he referred to as an 'ethnic leader' that had benefited from similar state generosity, which he is not entitled to.
Subsequently, numerous persons interpreted the remarks as stoking the flames of tribalism.
Consequently, the Chief Justice apologized in writing, published in Daily Monitor of 29 March, and the Thursday physical meeting was a followup on the written apology.
But Ssemakadde says Owiny-Dollo displayed intellectual dishonesty when he requested to send away the media, to enable him give his apology in private.
Posting on his twitter handle @IsaacSsemakadde, with 57,000 followers, the human rights advocate, noted that the private apology was wholly laced with dishonesty.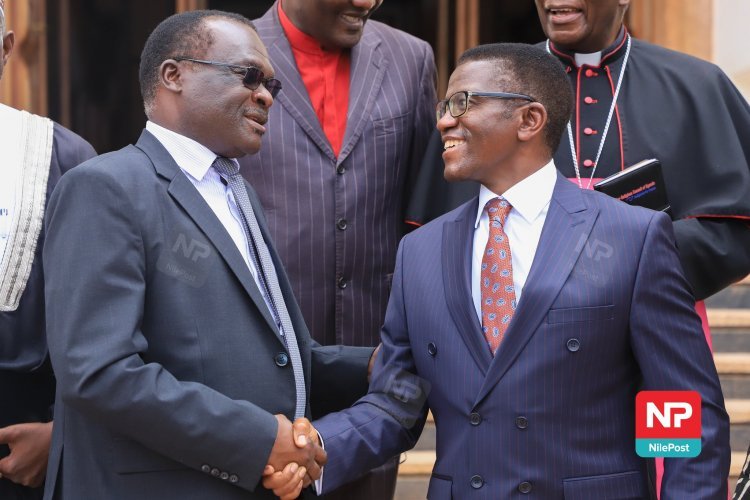 "JOURNALISTS SENT OUT—Ugandans are watching for themselves how cowardly the Chief Justice operates.CJ asks the Katikkiro to send away the journalists, before he can deliver his 'apoloje'—and the Katikkiro obliges.Now what's he hiding? His remorse?" wondered Ssemakadde.
The advocate, who is also chief executive of the much-sought after low-cost legal services provider Centre for Legal Aid, noted that the apology should have been made in full public glare.
He observed that blocking media access to the finer proceedings of the meeting implied that the CJ was simply looking for a Kodak moment.
Ssemakadde said legal icon and former Supreme Court Justice George William Kanyeihamba, has documented a damning view of such hypocritical politics.
"So, the speeches and photo opps are done, but I can't stop thinking about what Justice Kanyeihamba recounts as his experience in Ugandan politics," Ssemakadde noted.
"In several books, he vividly recalls, with much regret, the exhibition of "BEGUILE HUMILITY"— to deceive or charm by cunning means."
Double standards
Ssemakadde poured scorn on the Inter-Religious Council, who escorted the CJ, saying they were enablers of cowardice and dishonesty.
He suggested that if indeed the CJ meant well, he should as well offer an apology to the National Unity Platform party, that was subject of his vitriol.
"The Inter-Religious Council has been prominently platformed in this exhibit of BEGUILE HUMILITY, as if the CJ had offended them too in his diatribe," he opined.
"Will CJ Owiny-Dollo also go to #Kamwokya & extend an olive branch to
@NUP_Ug which he attacked unreasonably?"
Ssemakadde explained that much as Mayiga beseeched those offended to accept the apology, the CJ's commitment to upholding the Constitution, was also doubtful.
"It's curious that the Katikkiro of Buganda, ALSO A SENIOR LAWYER, asks us to "leave what was said behind us & focus on a dignified burial for @JacobOulanyah—well knowing that the question as to CJ Dollo's FIDELITY TO THE CONSTITUTION OF UGANDA hasn't been resolved at Bulange.
"There's only one conclusion to draw from what was left unsaid, and what Katikkiro urges that we shouldn't insist upon—all these oligarchic elites are uninterested in, and actually opposed to, the PEOPLE'S RIGHT TO PEACEFULLY ASSEMBLE & PROTEST. They want closed door business!"
Ssemakadde delved into the essence of what defines courage, saying it must be manifest and overt.
"What is the true meaning of COURAGE? Is courage demonstrated only when 'judges apologize' & learned friends admit 'not to know everything'?" Apparently CJ Owiny-Dollo has shown COURAGE, behind closed doors. That's how he was praised by Katikkiro who saw it, with a select few," Ssemakadde remarked.
"An apology has been delivered to the Kabaka by a high-ranking State official, accompanied by some 'ethnic elders' in his entourage. Katikkiro is happy! An apology is yet to be delivered to political prisoners & victims of torture, misrule, etc."