EAC Partner States urged to address financing gaps facing MSMEs in the region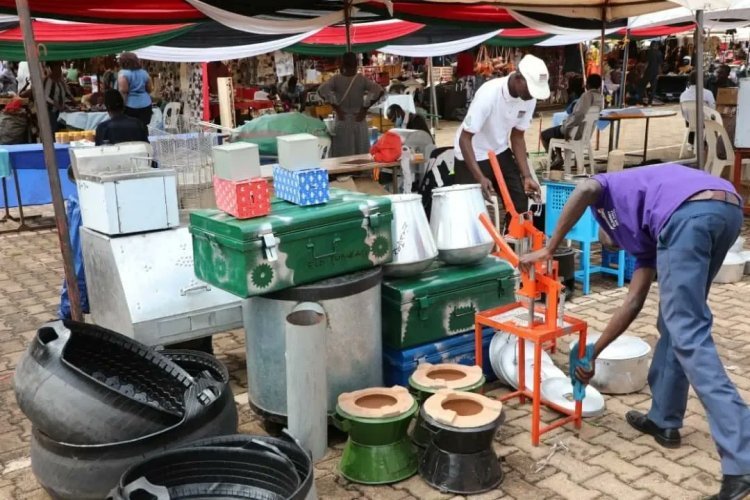 East African Community (EAC) Partner States have been called upon to seek local solutions to the huge gap in financing facing Micro, Small and Medium Enterprises in the region.
Uganda's Minister of State for EAC Affairs, Hon. James Magode Ikuya on the 22nd EAC MSMEs Trade Fair held at Kololo Independence Grounds urged Partner States to address issues of limited skills for production, poor standards and quality of products among others.
He said that MSMEs have a high mortality rate as they do not get to live and grow into sustainable businesses that can contribute to the economic development of the region. First-hand research is essential to understanding the totality of financial inclusion and ensuring access to affordable credit by MSMEs.
"Another primary consideration is for the respective Partner States to create a timeframe for key interventions including the need for skilling and exposure to the international markets in order to unlock the sector," said Hon.
The Minister said that to ensure the full implementation of the EAC Common Market Protocol and maximise intra-regional trade, Partner States should harness their comparative advantages by focusing their efforts on the production of specific commodities and services at a lower cost than their trading partners
"We remain cognizant of the fact that our countries continue to lag behind because we are not fetching a competitive price from our products. We do not add value to our raw materials but sell them at giveaway prices, hence our persistent low participation in global trade,"
He said The African Continental Free Trade Area (AfCFTA) provides a golden opportunity for African countries to boost intra-regional and inter-continental trade.
"The establishment of the AfCFTA is a huge opportunity to boost Pan-African Trade, as well as strengthen regional value chains. The AfCFTA will increase the market size to 1.42 billion representing 16.72 per cent of the world population," said Hon. Ikuya.
Speaking at the ceremony, Burundi's Ambassador to Uganda, Madam Epiphanie Kabushemeye urged Partner States to support MSMEs by providing subsidies to artisans owning MSMEs to enable them to produce more.
Amb. Kabushemeye said that the annual trade fair was a sign that the seven EAC Partner States were determined to work in synergy to promote their people's culture, products, talents, inner skills, values and economic opportunities for the benefit of all East Africans.
During the ceremony, it was officially announced that the Republic of Burundi will host the 23rd edition of the annual event, which is held on a rotational basis among the Partner States.
The event attracted more than 1,500 exhibitors from Burundi, Democratic Republic of Congo, Kenya, Rwanda, South Sudan, Uganda and Tanzania.