No Ebola case in Kampala even when an Ebola patient passed on at Kiruddu Hospital, Kawempe, Ministry of Health clarifies
The deceased patient was a contact of an Ebola case in Mubende but ran away under the disguise of another persons name to avoid identification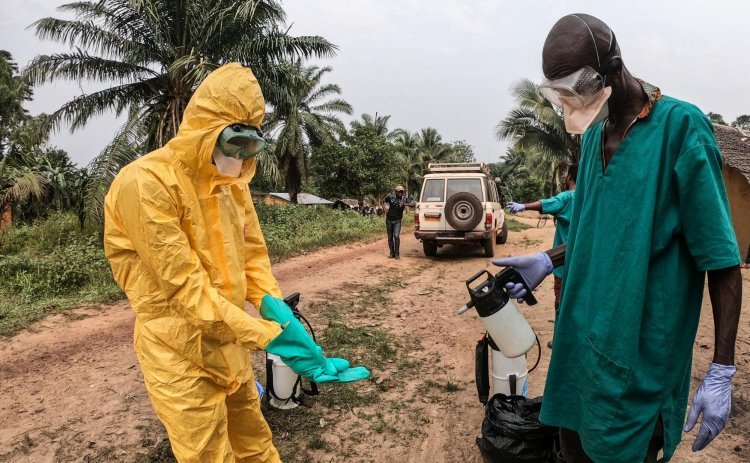 The Minister for health Dr Ruth Aceng says they will not restrict movements or close down businesses due to the current Ebola outbreak.
The Minister further Clarified that Kampala has no single Ebola case registered though there was a case that moved through Kampala from Mubende and died in Kiruddu hospital on 7th October and buried in Mubende.
'The deceased was a contact of a previous case in Mubende but ran away to seek treatment from a traditional healer when it didn't work he requested to be brought to Kiruddu' Dr Aceng clarified .
She further said that Health workers in Kiruddu suspected him as an Ebola case and took necessary caution .

As of now , Government has 42 contacts listed in Kiruddu hospital , the patients relatives and witch doctor in Luwero who the patient visited to seek treatment.
'The gentleman who died in Kiruddu had changed his names to avoid being traced as a contact' Dr Aceng added
Todate Kampala is a high risk district but no case registered
The Minister urges people in Mubende to be vigilant and avoid running away saying if one runs away they will likely die but if identified early they can be treated
'There is no need to be scared of Kampala everything is under control because the health workers handling Ebola are on top of the game' Minister Aceng
The Minister further clarified that no beef between Ministry of Health and Uganda Virus research institute. Aceng says they are disappointed that capacity to to handle Ebola related virus hasn't been boosted by UVRI .
'We need a public health laboratory not a research based center , the UVRI supports MOH to test viruses, we wish UVRI to continue with research but if you are doing research and not helping me with patient care it becomes very challenging on our part, that's why we said to UVRI if you want to do research write to us a letter and we shall send to you samples but for now patient care is priority research can't continue on the side' minister said.
The minister further clarified that there is no rift between the ministry and UVRI but just that .