Ministry of Tourism launches Explore Elgon region Christmas campaign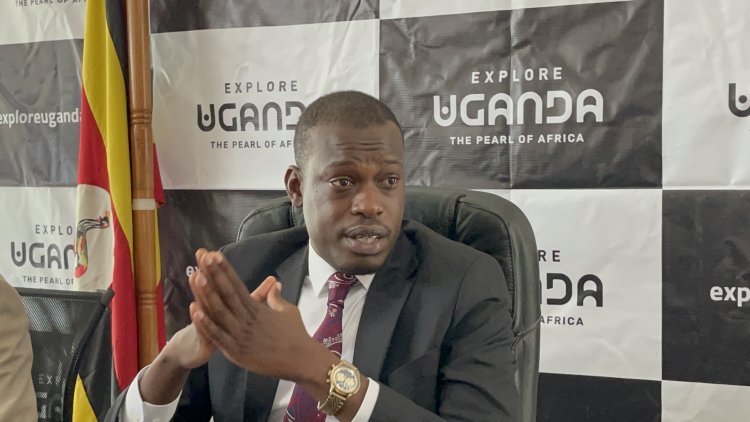 The Ministry of Tourism, Wildlife, and Antiquities has today unveiled the domestic tourism Christmas campaign dubbed "Explore Elgon" that's scheduled 20th – 23rd Dec 2022.
The campaign that has been unveiled by the State Minister for Tourism Martin Mugarra aims to showcase and promote the unique attractions in the Elgon Region while inspiring Ugandans to travel during this year's Festive Season .
The minister says they preferred to start with the Elgon region for it hasn't received the much recognition it deserves yet its one of the most endowed sub regions of Uganda.
'The resposibilty of marketing Uganda is the responsibility of every Ugandan, we call upon all Ugandans to join us on this campaign, we shall try to provide transport and encourage those who can travel privately to join us"
The minister who recognized his predecessor Minister Godfrey Kiwanda's role in championing the first ever domestic tourism campaign 'Tulambule' referred to this campaign as one of the post Covid 19 recovery strategies.
" We are currently one of the first post covid 19 recovery countries, the tourism numbers are positive and we are positive that during this festive season the numbers will be close to what it was like before the covid 19 era, the domestic tourism growth rate currently is at 51.5% '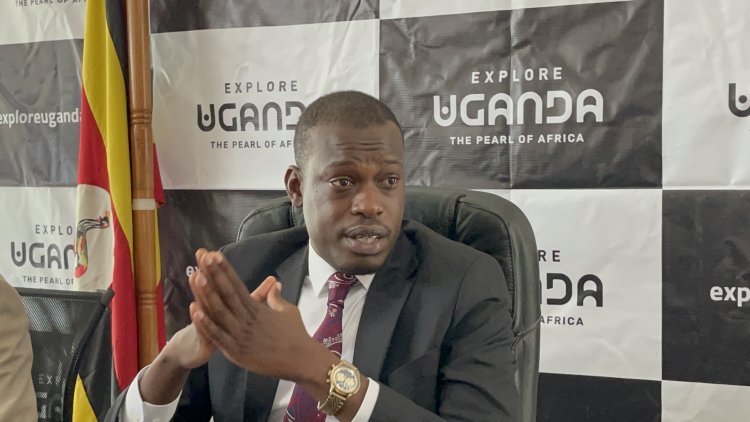 Hon. Martin Mugarra, State Minister for Tourism during the launch of Explore Elgon campaign
The Minister encouraged Ugandans to embrace exploring Uganda to have a sustainable tourism sector.
The campaign will be influenced by Sheeba Karungi, Top Comedians, Madrat and Chiko, Uganda Kick boxer Golola Moses of Uganda, Miss Tourism and leading tourism entrepreneur Amos Wekesa among others.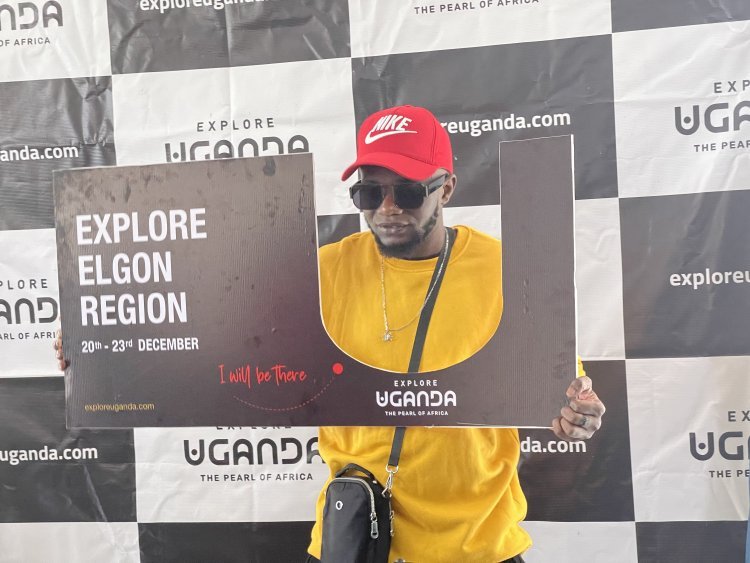 The Uganda Wildlife Marketing Director Stephen Masaba talks about the tourism endowerments in the elgon region. "Mt Elgon is both a forest and Mountain park endowered with beautiful nature including wild animals like elephants, bufallos and monkeys.He says one needs upto 3 days to climb upto wagagai the toppest point of Mount Elgon and there is a provision of accomodation facilities".
Uganda Wildlife Marketing Director Stephen Masaba
The Uganda Tourism Deputy CEO Bradford Ochieng highlighted the 5A's ( Accesible, Attractive, Accomodation, amenities and activities) of tourism and their role in tourism development.
Uganda Tourism Deputy CEO Bradford Ochieng
"As UTB we take tourism as the most equitable sector and a sector that promotes inclusion. if we want to divide this economy well, tourism is the sector all Ugandans can embrace and share proceeds equally';
Tourism personality and also Uganda Lodges proprietor Amos Wekesa described Uganda's tourism sector as having the potential to address Uganda's debt burden adding that this domestic campaign has the potential to attract foreign tourists.
Uganda Lodges proprietor Amos Wekesa and Kickboxer Moses Golola share a joke.
"A domestic tourist redistributes wealth, with this campaign wealth will be redistributed in Eastern Uganda, additionally this campaign will encourage Ugandans to be proud of their country'
Kick boxer Moses Golola cracked the nerves as he expressed his desire to hike Mount Elgon.
The Explore Elgon campaign activities will include a hike to Wanale Hill and the Sipi Challenge in Kapchorwa along with a host of other attractions and cultural experiences.
About Mount Elgon
Located in Eastern Uganda, Mt. Elgon is a prominent volcanic mountain that is surrounded by the largest caldera in the world, Wangagai. While there, you can go on many incredible adventures, such as climbing Mt. Elgon, enjoying community tours, viewing the lovely waterfalls, and abseiling down Sipi Falls.
North of Kisumu and west of Kitale in Kenya, on the border between Uganda and Kenya, is Mt. Elgon, an extinct shield volcano. Wagagai, which is in Uganda, is the name of its highest point. The mountain is one of the oldest extinct volcanoes in East Africa, according to geologists, with an estimated age of 24 million years. The Maasai name "Elgonyi" serves as the source of its name. The mountain rises 3,070 metres (10,070 feet) above the surrounding plains. Its cooler heights offer respite for humans from the hot plains below, and its higher altitudes provide a refuge for flora and fauna.
The mountain has up to five outstanding peaks, including Wagagai, Sudek, Koitobos, Mubiyi, and Masaba.